Protect Your People.
Protect Your Business.
Let us protect your people so you can stay focused on your business. Leverage our lone worker safety solutions to keep your people protected and your business compliant.
A Powerful Suite of Workforce Safety Solutions
When it comes to lone worker safety, being proactive is a must. Equip your people with the tools they need to stay safe – and protect your business from risk.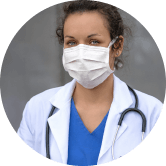 Best-in-class, configurable wearable technology to protect people who work alone.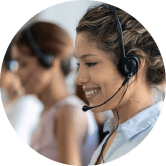 Take control. Effectively manage alerts through our real-time monitoring system.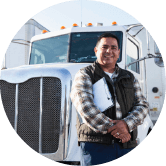 For remote workers, our satellite extender ensures employees can call for help no matter where they are.
There are an estimated 31,000 workplace injures every day and 4,500 workplace deaths every year. You need a reliable solution to prevent these incidents from happening.
"SolusGuard has given us an amazing product and customer service. It provides our staff with an added layer of protection throughout their day." Andrew Sedley, Executive Director

SIGN
"SolusGuard has afforded our team a real sense of security while completing their day to day tasks. Strongly recommended, the experience has been great." Sheena Reyes Keslick, VP Operations

MainStreet Equity Corp.
"SolusGuard has been a vital support for enhancing the safety and well-being of our employees in the community. Their devices are discreet, easy to navigate, effective and reliable. " Linette Soldan, Program Manager

Calgary Women's Emergency Shelter
Partners in Safety
North America's most innovative organization's trust SolusGuard to keep their people connected and safe.

PRODUCT GUIDE
Explore SolusGuard's Lone Worker Safety Solutions
Download the
SolusGuard Product Guide
to learn about the benefits of SolusGuard including detailed product information on our Lone Worker Safety App; Wearable Panic Button; Safety Monitoring; and Satellite Extender.