6 Things to Look for in Lone Worker Safety Devices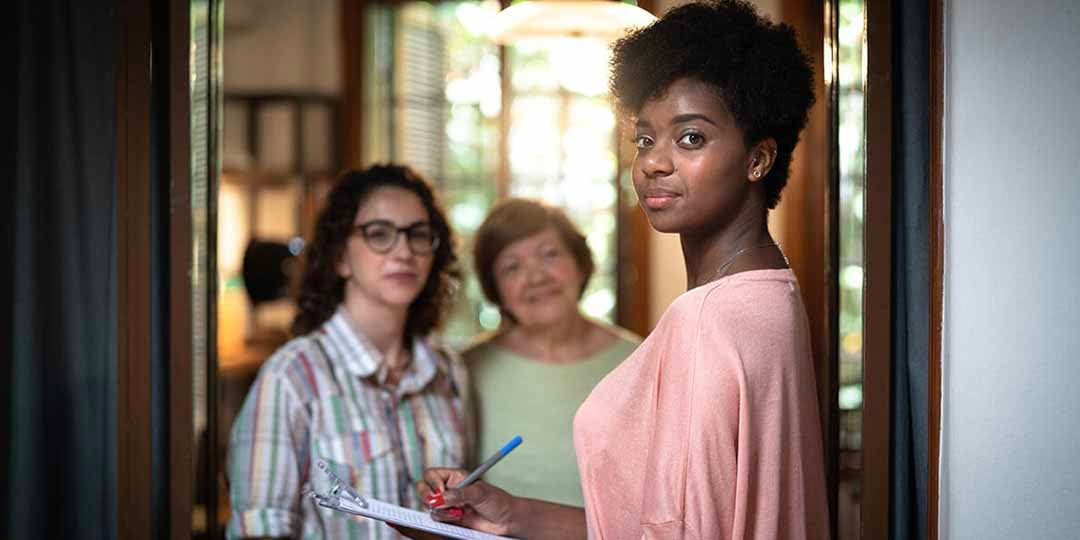 Employees who work alone in potentially unpredictable situations face a unique set of risks. They don't have colleagues present to offer help. Their location may remain unknown. And there may be no witnesses to observe what occurred during an incident. Having proper safety protocols and tools becomes even more critical for these lone workers. While there are a number of options available on the market, not all safety products work as effectively as they should. When choosing a lone worker safety device, make sure that it has the following six capabilities:
1. Automated Help Notification
How do your lone workers make calls for help in emergency situations? Some alert systems only send text notifications. Other systems require another person to make a direct call to 911. Neither of these approaches ensure that the notification is received and acted on in a time-sensitive manner. The lack of this assurance is highly dangerous. If you don't make sure that alerts are quickly sent, received and acted upon, you leave too much opportunity for risk.
Look for a system that delivers all three assurances, even if the app is not actively running. This gives your employees security that other products cannot, regardless if the phone is locked, in sleep state or the app is swiped closed. Be sure to choose a solution with that will swiftly place the emergency phone call, without relying on a second or third party to do it.
2. Wearable and Accessible
Time is truly of the essence in high-risk situations. A lone worker safety device should be comfortable to wear and within easy reach at all times. A device that is comfortable and discreet is more likely to be adopted by employees. And without adoption, the device is moot. To ensure that employees wear the device every day, look for a safety device that is discrete, lightweight, and convenient to wear as either a necklace or a belt loop clip, for example. Additionally, you'll want a solution with a rechargeable battery so you don't risk having a gap in use like you might when employees procrastinate with replacing old batteries.
Accessibility is crucial as well. In a moment of danger, there may be very little time for an employee to react—certainty not enough time to dig through your pockets or purse. Wearable devices should be accessible within a fraction of a second.
3. Customization
Would a one-size-fits-all safety solution give your workers the security they need and deserve? Your business is unique, with its own set of nuances and particular types of risks. You need a solution that can be tailored to address these. Maybe you need to send alert calls to a particular number, or you want the alarm to be silent. Perhaps you need to reduce the countdown time between when an alert call is placed and answered, so that an emergency backup call could be made sooner. Look for a solution that allows you to customize all of these features and more, so you could optimize safety for your lone workers in the specific situations they may face.
4. Back-end Functionality and Management Tools
As a business owner, you need to have visibility over what goes on to allow you to manage risks properly. In the case of an alert, you need to know all the details. This will help you create accurate incident reports, which are essential for complying with reporting regulations, avoiding fines, and protecting your business. Incident reporting also greatly helps with insurance claims, protection against legal issues, maintaining smooth daily operations and holding workers accountable for following policy.
Ask the provider if their solution has a dashboard that provides a complete record of details, including GPS location and time/date stamps of every incident. Employers should be able to view reports directly in the app, and also have access to an admin console where they can manage devices, generate reports and more.
5. Compatibility
You already have certain solutions set in place, so it's important that your new alert system is compatible and can easily integrate. Among the most important cases is the company directory. Others to keep top of mind include the workforce scheduling system, service desk/operation, call center/dispatch for a taxi company, etc. Again, one size does not fit all, so look for lone worker safety solutions that can be tailored to your unique needs, system, and workforce.
6. Add-ons
Whatever technology you choose, having the option to add on other services and capabilities allows you to better customize your safety solution and minimize risk. For example, some businesses begin by only using the panic button, but in time their needs may evolve. The ability to add capabilities such as monitoring services and a check-in/check-out feature allows them to evolve their worker safety solution accordingly without reconstructing the entire system and starting from scratch.
SolusGuard offers a dynamic set of offerings that are highly customizable and designed specifically for worker safety. Request a demo today.