Five Steps to Protect Your Lone Workers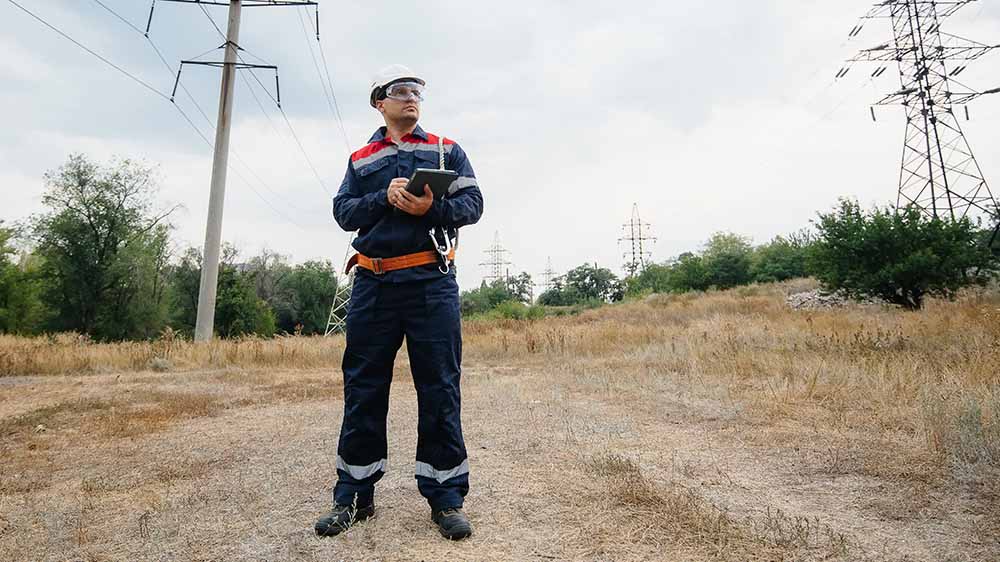 A lone worker is an employee who works by themselves without close or direct supervision. There are a number of dangers associated with this type of work, including the potential for accidents or injuries; violence or aggression, and even theft or other criminal activity. However, the most dangerous aspect is the fact that workers are alone and there is no one else around to help in the event of an accident or emergency. Without timely assistance minor issues have the potential to turn into major incidents.
As a leader, you have a responsibility to protect your employees – especially those who work alone. Here are five steps to help keep your lone workers safe.
1. Identify 'Lone Workers'
Often people think of lone work situations as those that take place in rural or remote areas, but there are several different circumstances across nearly all industries where lone work is required. Who is considered 'alone' is not always obvious. According to the Canadian Center for Occupational Health and Safety, a person is alone at work when they are on their own and can't be seen or heard by another person or where assistance would not be readily available.
This definition is designed to include several different kinds of workers in a variety of scenarios as well as those who are alone in otherwise busy places – from utility workers to home care nurses and property managers to field engineers. When everyone in your organization agrees on a clear definition of lone work, it can be easier to identify gaps in safety procedures and tailor solutions to address them.
2. Understand Hazards and Assess Risks
Working alone is not always hazardous. Determining if a situation is high risk depends on a variety of factors including the type of work, location, public interaction, or even the consequences of an emergency. There really is no one-size-fits-all approach and each situation needs to be evaluated on a case-by-case basis, but there are a few steps that can help the process.
Talk to your employees and ask them for input – they know the workspaces and the hazards present better than anyone else. Their knowledge can inform solutions, ensuring you are responding to the correct issues.
Make sure you evaluate job site environments and work practices to understand risks. Heights, confined spaces, electricity, hazardous products, hazardous equipment, and even working with the public all increase risk.
Don't forget working alone can negatively impact an employee's work-related stress levels and mental health. Good communication between lone workers and their team can help employees feel more connected to their team and less isolated and/or abandoned.
3. Educate Your Employees
Organizations should ensure lone workers are aware of the dangers of working alone and understand how to respond. Schedule training with employees and ensure they understand what to do when an emergency arises.
You should help your people develop plans for the various scenarios they may encounter. These plans should be detailed and cover a variety of issues – from dealing with aggressive customers to managing survival situations. The exact nature of the training should be based on the day-to-day situations, but lone workers should have first aid training and understand how to help themselves or others in the event of an incident. Employees could also be trained in de-escalation and self-defense.
Finally, it's important lone workers have access to, and know how to use, a communication device. This could range from a mobile phone to an advanced wearable panic button or fully featured safety app.
4. Monitor Lone Workers and Prioritize Communication
From a management perspective, monitoring or tracking lone workers does not mean that you are constantly supervising them while they work. Monitoring means that you have systems in place to help improve their safety and you are ready and able to respond should a worker need your help.
Many jurisdictions require that employers provide lone workers with an "effective means of communication". This means that the organization must provide lone workers with a radio, telephone, or other electronic communication device (such SolusGuard). Regular contact, such as check-ins, between worker and employer is also required and needs to take place at intervals appropriate to the nature of hazards associated with the lone working situation.
Regularly communicating with your lone workers can provide the necessary paper trail required to prove that you are in compliance with the law, ultimately saving you time and money later on.
5. Conduct Regular Safety Audits and Foster a Culture of Continuous Improvement
We live in an ever-changing world, meaning that what was once safe may not stay that way. It is vital to your company's success that you make safety audits a routine part of your annual evaluation procedures. Track the progress of new safety protocols, regularly ask for feedback from your employees, and closely monitor any safety issues (and subsequent responses) as they happen. It's important to report ALL incidents, including "near misses".
By conducting regular audits and reviews you will be able to identify areas for improvement, providing you with ample opportunity to address risks or concerns before they become serious issues.
Need help getting started?