Proactive Workplace Safety Planning for Healthcare Workers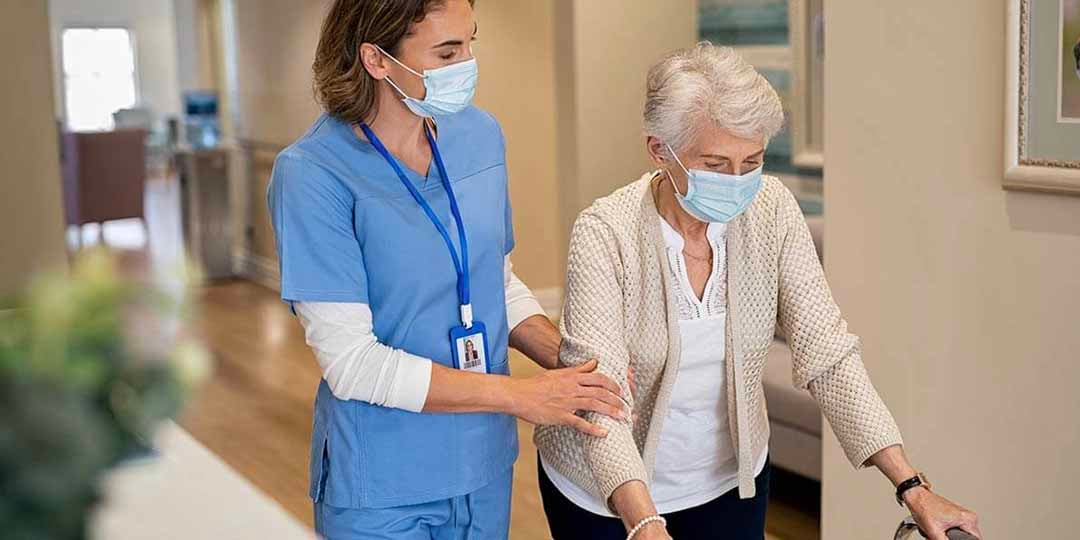 Among the litany of ways in which COVID has changed the business landscape, one area of significant growth is the increase in lone workers. Whether working from home or in more socially distanced contexts, more and more individuals find themselves working in environments where they are the only employee present. This is especially true in the healthcare field, where COVID has accelerated an already developing trend—the rise of in-home healthcare. From organizations who have worked in this space for decades, such as Visiting Nurse Associations, to new players both big and small, "The doctor is in" … literally.
As healthcare decentralizes and moves in-home, there are new challenges and workplace hazards that companies must consider. Some states and provinces, such as New Jersey, Washington, and British Columbia have begun to enact more clearly defined legislation to protect lone workers. Additionally, a Bill read before the U.S. Senate in early 2021 would bring even more scrutiny on the parameters employers put in place to protect in-home healthcare and social workers.
Even as nurses, doctors, and other healthcare professionals move into the home, the risk to these employees is increasing. In Canada, there are more reported incidences of violence against nurses than firefighters and police officers combined. In the United States, 50% of all workplace violence is against nurses and other healthcare professionals.
There is a clear need for a reliable, discreet way to offer safety, aid, and peace of mind to healthcare professionals.
As healthcare workers increasingly work on their own in the homes of their clients, there are important differences to be mindful of when preparing workplace safety plans.
Some key elements of proactive planning include:
Specificity
Different healthcare roles may require different safety plans. The more specific and tailored a plan can be, the better. Risk factors may differ between units, locations, neighborhoods, buildings, etc. Factors may even be patient-specific and require a capacity to make real-time notations on lone worker safety plans that may need to be adjusted and fluctuate regularly.
Multi-layered Contingency
Having several layers of safety planning and back-up plans provide the best level of lone worker safety. Further, the more these processes can be simplified and made user-friendly the better. Traditional buddy system phone calls can quickly become an annoyance if the other person in unavailable, or timelines are tight. Instead, software or app-based check-in services can fill this gap.
Additionally, personal wearable panic buttons or duress devices provide peace of mind for employees through either sounding an alarm or sending a discrete call for help. Even if situations deteriorate quickly, the ability for workers to summon help without having to open their phone and place a phone call is crucially important.
Sometimes circumstances call for immediate help from emergency services. Duress devices that reliably connect the user to 911 and can skip the "middleman" of monitoring services can save precious seconds in the event of an emergency. The SolusGuard device uses proprietary patented technology to place this type of backup call to 911 from the user's phone, opening a line phone connection with emergency personnel.
Careful Compassion
Healthcare workers share a universal sense of empathy and compassion for those they serve. They have served on the front lines of a wearying pandemic. As North America begins to return to some degree of pre-pandemic normalcy, it is inevitable that some things won't go back to the way it was.
Telehealth and the prevalence of in-home health care is here to stay. This shift in approach to healthcare means these employees are still very much in harm's way. As pandemic fears fade, it will be important for healthcare companies to trade in the mask-and-gown PPE for everyday PPE alternatives to ensure the safety of their staff as they enter homes. By equipping these employees with the necessary strategies and physical tools to be safe, they can focus their attention on the talk at hand—compassionate care for the vulnerable and those in need.