Implementing a Lone Worker Safety Program? You're Going to Need a Pilot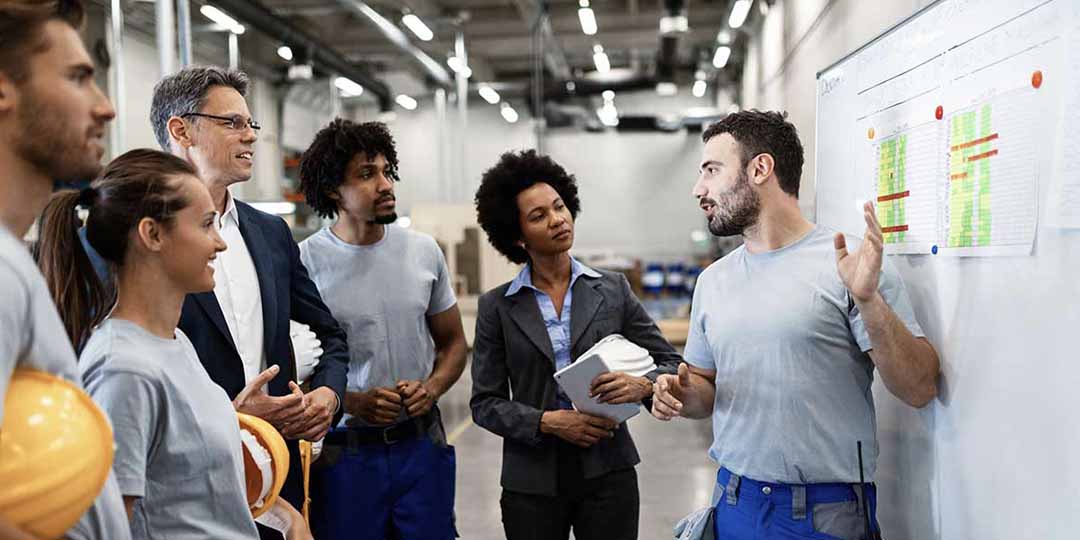 If your business employs lone workers, or workers who are exposed to potentially dangerous environments or situations, you have likely considered implementing a lone worker safety program.
There are a wide variety of technology-driven products and services that can help you implement an effective plan to eliminate the gaps in space and communication between a lone worker and help. However, the sheer number of products on the market can make it difficult for a company to determine which system is best for their business. With dozens of options for features and capabilities—and more bells and whistles than you can shake a stick at—the decision on which system to purchase can be overwhelming. That's why you need a pilot.
No matter how much time you spend pouring over a particular system's capabilities and attempting to match the right system to your business, there will be gaps in information if you don't pilot the system first. Put simply, take it for a spin before you drive it off the lot! A well-executed pilot will help you determine the following:
Does it work for your business?
This is the most important question you will need to answer before purchasing a lone worker safety system. Each business is unique, with unique operations, processes and people. A particular lone worker safety system may have robust capabilities—but if those capabilities don't fit what your business needs, you'll have an expensive mistake on your hands.
Running a pilot for at least a few months brings any issues to the forefront and allows you to either work with the system provider to customize the capabilities to your needs, or go in a different direction altogether.
Will your employees use the system?
A lone worker safety system can only be effective if the people it is designed to protect use it to its full capabilities. Any major system implementation requires a change management strategy.
Piloting a new system uncovers the right strategy to ensure employee buy-in and adoption. For instance, some systems require employees to perform check-in/check-out entries. In those cases, is the action required simple enough that employees will use it?
Many other lone worker safety systems include wearable panic buttons that an employee in danger can trigger to call for help. If your system does include a panic button, is it discreet and comfortable enough that employees will actually wear it?
These questions are hard to answer sight unseen. A pilot will reveal the truth—and give you a roadmap to overcoming any challenges.
Do you have previously unforeseen needs?
No matter how much time you spend preparing a list of your "must haves" for a new lone worker safety system, there will inevitably be unforeseen needs that eventually arise. A pilot can help you identify these needs before you make a long-term commitment or roll out the new system to a large audience.
During a pilot, if a new issue or need arises, you may be able to work with the system provider to add new capabilities or customize existing ones to eliminate any issues that come up. Not all lone worker safety products are customizable, but vendors who do offer customization will also utilize the pilot roll out as a time to learn and adjust to your business.
Is the system ready for primetime?
For larger organizations, piloting a new lone worker safety system isn't just smart—it's imperative. Rolling out a new system across multiple locations to hundreds or even thousands of employees is a herculean task. Piloting the program in a single geographic area, with less employees, prepares your business to confidently roll the program out company wide. From identifying and rectifying technical issues to learnings that help you devise an effective rollout and change management strategy, a pilot is part of a larger effort to implement the most efficient and effective solution to protect your employees.
Do a pilot program before a full rollout
There's a reason they call these testing programs "pilots." In the air, only a pilot has the skill and knowledge to get you from point A to point B. You could say the same about a lone worker safety system pilot. If your organization is looking to implement a new worker safety system, start by doing your research. Once you find a vendor or product that feels like a match, ask for a pilot program before agreeing to a full rollout.
A pilot might just save your company money, headaches—and lives.
Contact us to learn more about piloting a lone worker safety program for your organization.