Monitoring: Who You Gonna Call?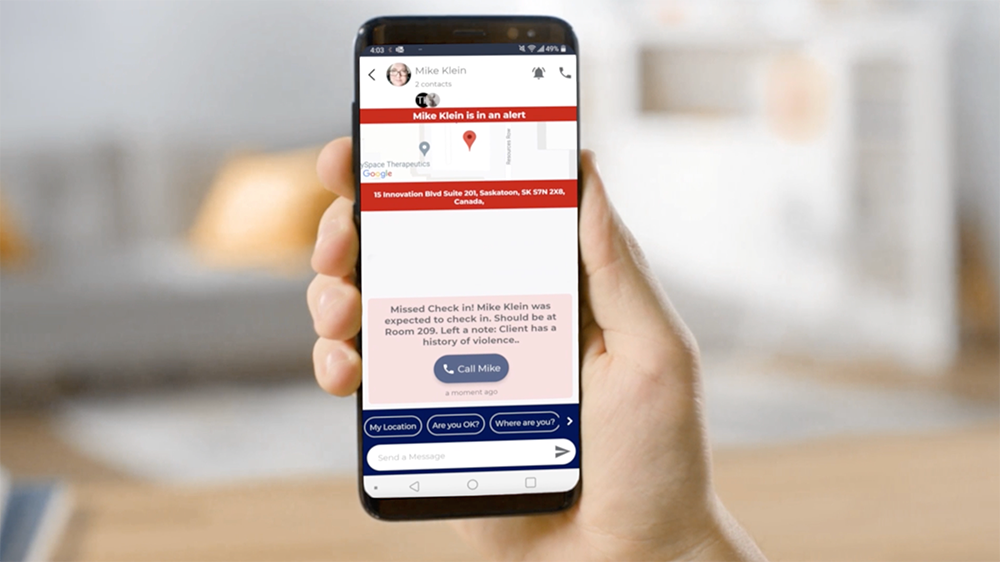 Many available solutions that help keep lone workers safe rely on having someone ready and able to respond to emergencies. There are multiple ways to meet this need, such as directly phoning 911 or using call centers. But the more traditional solutions don't always fit well with maintaining efficient workflow or address specific risks in a modernized way. Below we outline how SolusGuard's approach to monitoring can help keep your lone workers safe without risking your bottom line.
Is traditional call center monitoring necessary?
Traditional call centers require a team of people who wait in a room, ready to respond to any and every emergency call that comes in. The staff and training required are costly, meaning that usually only large companies can use this approach effectively. Call centers also decrease response effectiveness, as coordination can easily become unnecessarily complicated when more levels of communication are introduced as the situation changes.
There are solutions where monitoring needs can be outsourced, but this approach also comes with a hefty price tag. Outsourcing also means that you inevitably miss out on company-specific nuance or processes that grow and support a culture of safety in the workplace.
Why not just call 9-1-1?
Most smartphones make it easy to phone 9-1-1 and in some life-threatening situations this may be the best option. However, not every call for help requires police or support from an emergency first-responder. For example, a property manager could be dealing with an upset tenant and having a co-worker present could be sufficient to deescalate the situation.
Also, a call to 9-1-1 does not notify coworkers or management of emergency situations in a timely manner. They and the organization are left in the dark about emerging and on-going issues.
There is a better way.
SolusGuard provides a cost-effective, user-friendly, and efficient alternative: We turn your mobile phone into a reliable emergency alerting service and mobile monitoring device. Our modern and efficient approach to safety allows you to customize the solution to fit the needs of your organization and the lone workers you're looking to protect.
How does it work?
Simply download our app and have your lone workers do the same on their devices. Through the app, you can create a list of emergency contacts that can include anyone from your company – from those working on jobs nearby to those at 'home base'.
When an emergency occurs, either trigged through our wearable panic button, the in-app SOS, or a missed check-in, a notification is sent to the user's entire emergency network – it's safety in numbers! Coordinating an appropriate response becomes easy with the use of in-app team messaging.
What are the key benefits of mobile monitoring?
The first, and perhaps most obvious one, is that it's mobile based, giving your team peace of mind, everywhere they go.
It's also incredibly cost-effective. No dedicated monitoring staff are required as the system relies on your existing team. This also decreases the costs related to dedicated safety infrastructure, such as phone lines or physical office space.
When an emergency alert is sent out, the team is also automatically provided with detailed information, ensuring that the response developed is the best one. Information includes location specifics such as GPS coordinates and address, as well as any user provided notes. A backup call to 9-1-1 (or a number of your choice) can be added in the event that your team is unable to respond.
SolusGuard Mobile allows you and your business to improve communication channels – a key aspect of success when dealing with emergency situations. Leadership can be part of the emergency contacts list, meaning they are kept in the loop from the beginning, reducing the time it takes for an organizational response. Similarly, the app keeps a paper trail of events and responses to help organizations prove compliance with their legal safety requirements.
Will it work with my existing systems?
SolusGuard is configurable and flexible. There is no technical limit on the number of members on a monitoring team and individuals can belong to multiple teams at the same time. Ultimately, workflow is improved as managers and leaders can set up emergency response teams suitable for all possible scenarios including lone or remote work.
If you have an existing call center, our mobile monitoring app can integrate with your software. Or you can upgrade to SolusGuard Command, our web-based, real-time monitoring platform.
I'm interested in learning more...
When it comes to monitoring, not all systems are created equal. SolusGuard takes a modern and mobile approach without adding complicated processes. If you are interested in learning more, give us a call – or request a demo - we are happy to discuss how our tools can help you streamline emergency responses and promote a sense of security for your employees.