Worker Safety Technology: How to Keep Your Employees Safe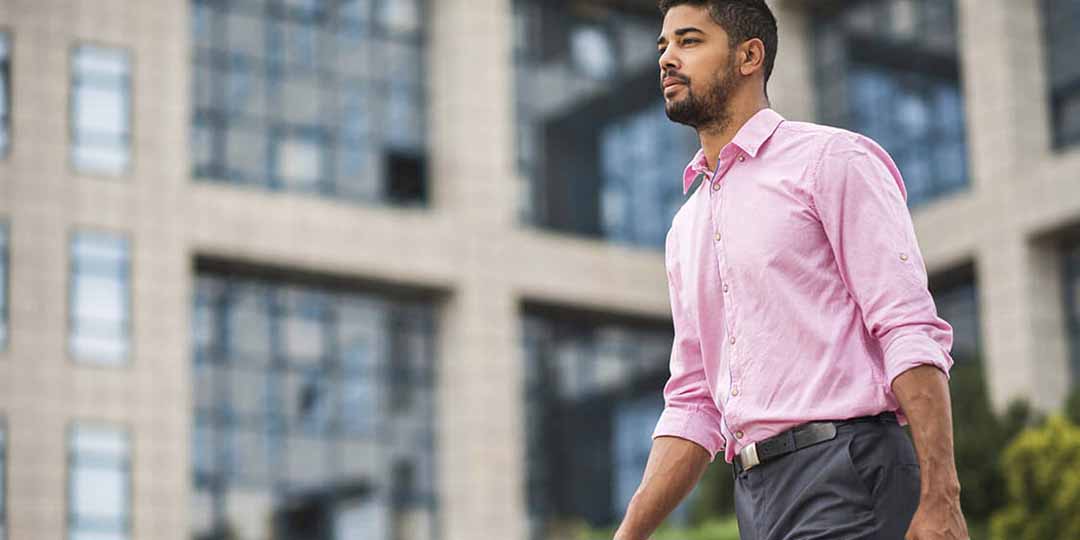 Many businesses require people to work in environments that are not 100 percent safe. Everyone from security guards to those dealing with drug and alcohol abuse to factory line workers are inherently at risk in their surroundings. Even those in seemingly safe environments may not be completely safe—a person working alone after hours, workers who lift heavy items… the list goes on. An ill-timed slip and fall could become an emergency very quickly—especially if no one is around to help.
If your company has employees who work in environments where they may be at risk, you probably spend a lot of time worrying about their safety and what you can do to help keep them safe. Dangerous situations can be unpredictable, and many things are simply out of our control. There are, however, things you can do to mitigate risk for your employees and your business, including new wearable safety technology. And getting a safety system in place before something happens, not after, is crucial. Here are some of the latest options for protecting your workers:
Beef Up Your Team
In a perfect world, hiring extra security professionals to protect the safety of your employees would be great. In the real world, it's cost-prohibitive. In situations where a lone worker is by themselves at a job site for long periods of time, many companies opt to send another employee along as a safety precaution. But this essentially equates to paying two salaries to do one job. There are better ways to ensure employee safety without needlessly damaging the bottom line.
Medical Alert Devices
These wearable devices have been around for decades. They have mostly been targeted towards the elderly and others with health issues that put them at daily risk. Who could forget the ubiquitous "I've fallen, and I can't get up" commercials from the 80s and 90s? The basic technology goes like this: the wearer is having an emergency—they fell, are having a heart attack, etc.—and presses the button on their wrist to call for help.
In theory, this is a great approach. But for most businesses, medical alert devices are far too prescriptive and restrictive. The alert is generally passed through a monitoring company—sort of a call center—that handles the alert and figures out what to do next, like call an ambulance or notify the police. For many dangerous situations, that approach can kill precious time. These devices are also designed to work within a small area—the home or yard, for example. Most at-risk employees work in much larger areas and require wearable safety technology that conforms to a variety of different environments and different environments and situations. Medical Alert devices can also be very expensive. While the idea behind medical alert devices is on the right track, they are not built for employee safety.
Safety Apps
If it seems like there's an app for everything these days, that's because there pretty much is. Many employers utilize check in/check out, panic button and other safety apps. Each employee downloads the app to their smartphone, and voila—a new security system. Apps, however, can leave much to be desired when it comes to employee safety. Many of the available apps are less than reliable, and even the high-quality apps have a fatal flaw—the employee in distress needs to be able to reach their phone, unlock it and open the app before sending an alert. In emergency situations, that's not always possible.
Hit the Panic Button
Wearable safety technology has come a long way. With a new wave of internet-connected devices and IoT technology, we've made advances in everything from logistics to medicine to personal fitness. Worker safety is no exception. With devices like SolusGuard's wearable "panic button," for example, you can protect your employees easily, efficiently and discreetly.
Unlike medical alert devices, SolusGuard's high-tech employee panic buttons are highly customizable, and work within technology platforms that businesses and employees utilize every day, like mobile devices and WIFI. Employers can set up their own contacts to alert in case of emergency—a supervisor or colleagues, for example—to determine the fastest course of action. If contacts don't respond within two minutes, an emergency call to 911 is automatically placed.
The SolusGuard device is also discreet—which can come in handy in the event of an emergency. Wearable as a pendant, belt loop clip or anywhere else on the body that makes sense for the wearer, the device looks more like a small key FOB than a big "emergency" button.
Technology has helped in nearly every part of business—employee safety included. And in an uncertain world where danger seems to lurk around every corner, employee safety is paramount to your business.