Safety: The Key to Property Management Growth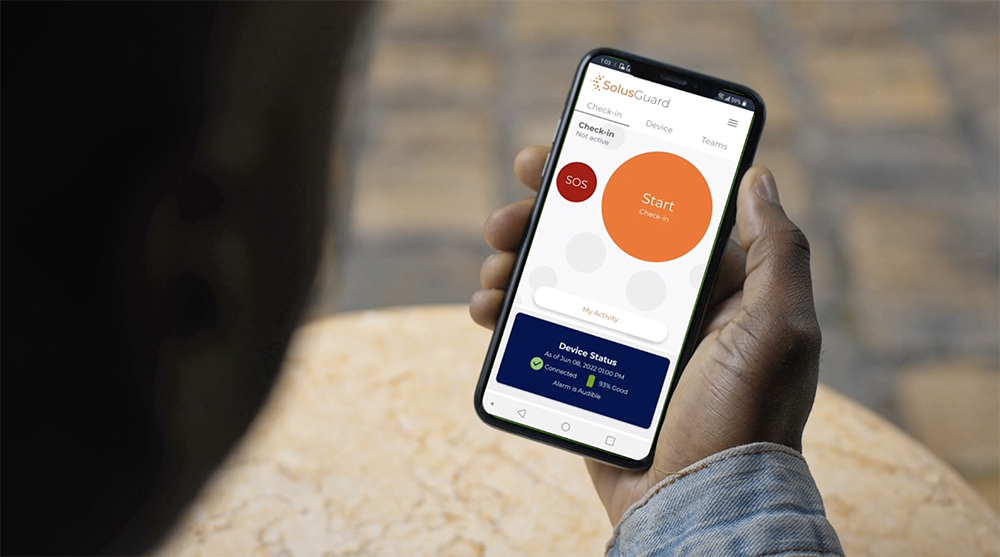 Property management is risky. Employees routinely work alone in isolated areas at all hours of the day showing properties to prospective tenants; collecting rent; handling evictions/disruptions; conducting maintenance; and, coordinating housing visits or inspections. Studies show that an assault occurs every 35 minutes and verbal abuse is a daily occurrence. The US Bureau of Labor and Statistics estimates there are at least 2.7 incidents for every 100 property managers per year. It's not a matter of if a safety incident is going to negatively impact your growing property management company, it's a matter of when.
How can you protect your people, and your business?
The safety of a small company, with just a few employees, may be effectively managed through manual systems like calling or texting. It's not ideal, but it's possible. But, how do you manage safety when you are dealing with hundreds (maybe thousands) of employees who are overseeing tens of thousands of doors? Manual systems are time consuming, expensive, and lack critical features such as tracking and reporting.
There is a better way!
Savey Money with Check-In
SolusGuard was built specifically to help improve safety AND reduce the time it takes to manage your safety program. Our check-in feature allows your people to automate the process of routinely checking in, eliminating the need for costly and error-prone systems such as call-based check-ins or working in pairs . We know you are always on the go and our system was designed to use your team's mobile phones to respond to emergencies, eliminating the need for dedicated monitoring staff or equipment (a huge savings). This helps keep your people safe by streamlining response times without having to take you or your employees away from your day-to-day work.
"SolusGuard has afforded our team a real sense of security while completing their day-to-day tasks," says Sheena Reyes Keslick, VP Operations, Mainstreet Equity Corp.
We estimate SolusGuard saves at least 10 hours per week per employee in safety administration. For property management companies handling thousands of apartments these time savings add up quickly.
Attract and Retain Talent
In today's competitive job market, recruiting and retaining employees is a challenge. But for multifamily housing providers the importance of having reliable and professional employees can't be underscored enough. Today's workforce cares more about safety than nearly every other employment incentive, coming in second next to compensation. If your company has a good reputation, job candidates will be more inclined to apply for open positions. And good workplace safety leads to less absenteeism, decreased turnover and improved productivity.
The easiest way to give your company a leg up on the competition is to build a strong reputation for safety by adding reliable safety tools (like SolusGuard) and procedures to your employee's daily work. Improved safety means employees work more confidently, focus on their jobs, and are less likely to look for work with other companies.
Imagine the savings of not having to constantly recruit and train new hires, while reaping the benefits of an engaged staff.
Build a Strong Reputation
The state of your company workplace safety practices and culture are intrinsically linked to your organization's reputation. Bad safety equals a bad reputation. Whether you own and operate your own properties or work as a hired manager, reputation challenges tend to have the biggest impact on revenue and brand value. Tenants want to live in safe communities and owners want to ensure they are hiring a reputable property management company.
SolusGuard helps mitigate the risk to your reputation by providing the communications tools necessary to ensure workers have a way to call for help and that you have a plan in place to respond. Using SolusGuard demonstrates a high level of duty of care and provides you with the ability to communicate your commitment after incidents occur.
Being able to say "you did everything possible" is key.
Your Home for Safety
SolusGuard helps innovative property management companies move beyond risk mitigation, shifting to see safety as a critical asset to the bottom line. We provide technology to help unlock growth.
Our lone worker safety solutions, such as our SolusGuard Mobile app or our state-of-the-art wearable panic button help you keep your team, and your business, prepared for the unexpected and safe while at work. But perhaps the best benefit is the simplest: taking care of your employees means they are more likely to feel proud to represent the company while out in the community, enhancing relationships with clients, partners, and ultimately your bottom line.
Interested in learning more?